TFK had its gala Lesotho premiere on March 1st 2014. Guests included local cast and crew members, as well as distinguished guests such as His Majesty King Letsie III, Her Majesty Queen Masenate Mohato Seeiso, and Prime Minister Thomas Thabane.
Following the premiere, TFK had a 2 week screening tour around Lesotho, showing the film in the towns and villages were it was filmed. The roadshow visited the following places: Semonkong, Roma, Ha Seetsa, Khotla Peli, Mokhotlong, Sefikeng, Koalabata, Malealea, Quthing, Mohale's Hoek, and Morija.
A 30 minute featurette of the TFK Roadshow is included in the DVD bonus material. Order your DVD here.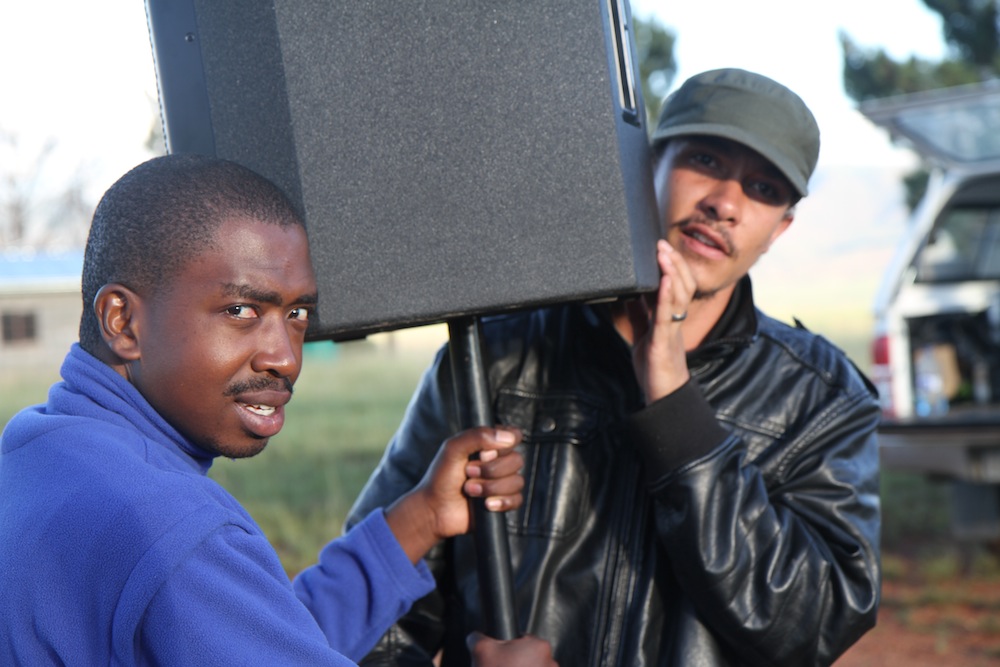 Photos taken during production of The Forgotten Kingdom, March-July 2011. Filming took place over 54 days, in Lesotho as well as Johannesburg, the township of Diepsloot, and the Free State. The cast was a mix of professional actors from South Africa, and non-professionals in Lesotho. The role of Orphan Boy (pictured here) was earned by Lebohang Ntsane, after a nation-wide casting search (Lesotho) where we saw over seven-hundred boys. It was Lebohang's first time acting, and hear earned an African Movies Academy Award (AMAA)® for his performance.
Behind the Scenes photos taken during production of The Forgotten Kingdom, March-July 2011. The production camera was a Panasonic AF100 with Zeiss and Nikon prime lenses. A Canon 7D was also used for some additional shots. The majority of the key crew came from Johannesburg, which we filled in with local Lesotho hires, and interns from Limkokwing University in Maseru.